Our Story
FOR QUICK SERVICE, FEEL FREE TO CALL IN YOUR ORDER TO (706)208-0705 AND PICK IT UP AT OUR CONVENIENT DRIVE THROUGH WINDOW. OUR FRIENDLY STAFF CAN ANSWER ANY QUESTIONS YOU HAVE OVER THE PHONE OR AT OUR WALK-UP ORDERING WINDOW. ONLINE ORDERING IS NOW AVAILABLE BY CLICKING HERE. WE ARE CARRY-OUT ONLY, BUT HAVE PICNIC TABLES FOR OUR CUSTOMERS WHO ARE ON THEIR BREAK FROM WORK OR WHO JUST WANT TO HAVE A DELICIOUS MEAL OUTSIDE.
WE ARE SO THANKFUL FOR EACH AND EVERY ONE OF OUR CUSTOMERS AND WORK HARD TO PROVIDE THE SAME LEVEL OF EXCEPTIONAL CUISINE AND CUSTOMER SERVICE EVERY TIME.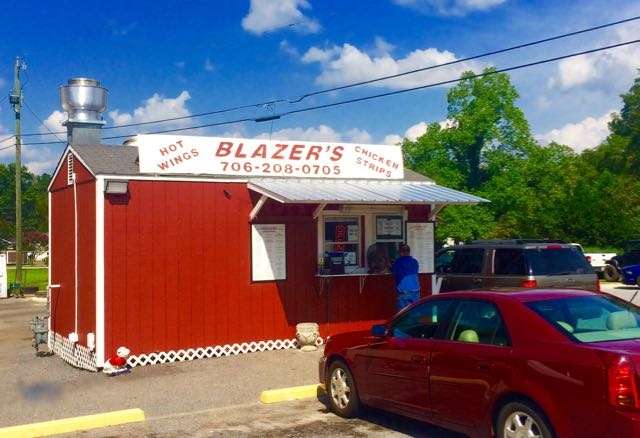 Order Online
Did you know that you can Order Online and we will have it ready for you to Pick-Up or Delivery? It's that simple!
Order IN ADVANCE
Did you know that you can place your orders in advance and we will have it ready for you to pick up or have it delivered?
Our Service
We pride ourselves on excellent service and keeping our customers happy!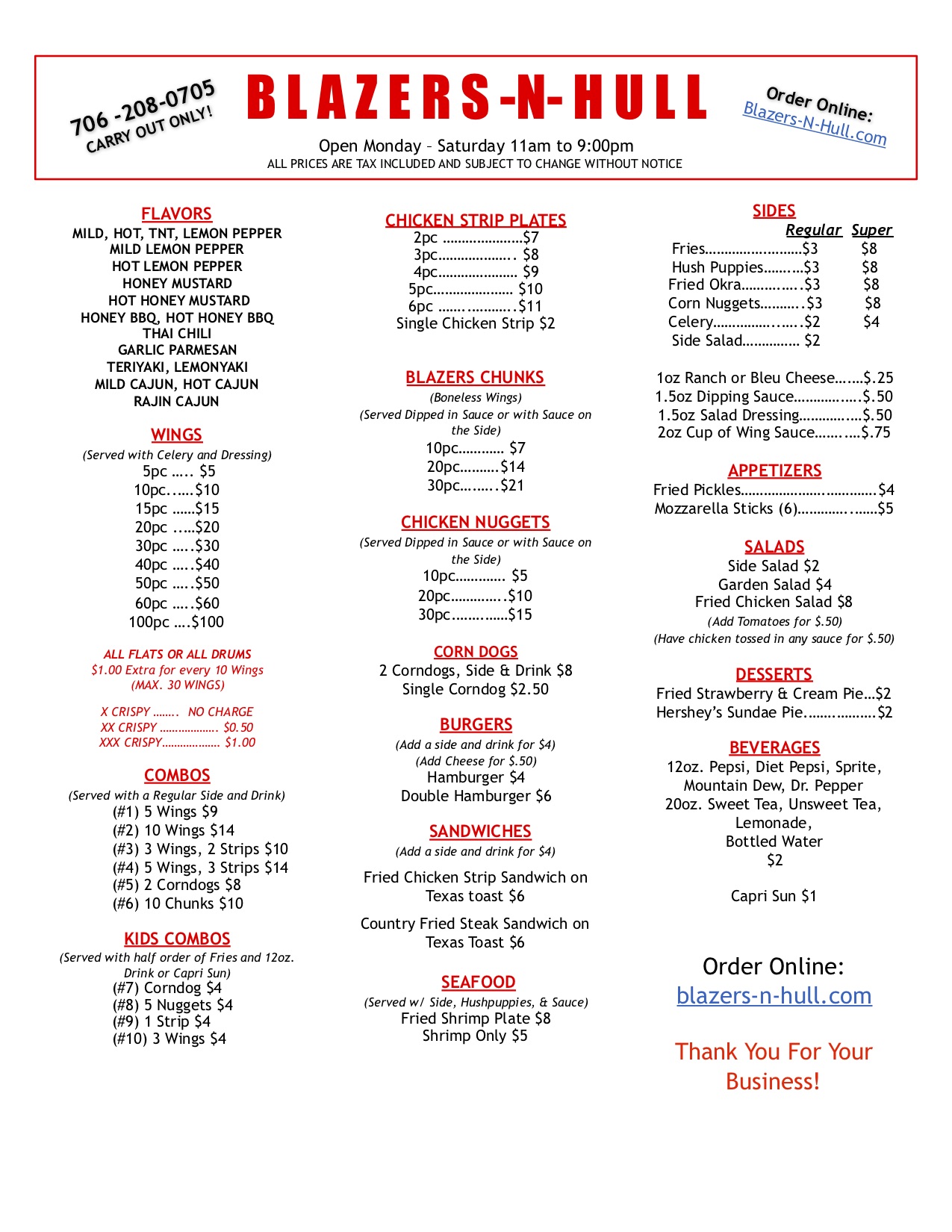 Contact Info
1462 Glenn Carrie Rd, Hull, GA 30646 | 706-208-0705 | [email protected]
Monday – Saturday : 10:30 – 9:00
Sunday : Closed (except superbowl)